Fixman's strength is in the team. We are a great and energetic family, whose eyes shine to create charming playgrounds and recreation areas and improve the urban environment. Rejoicing and enjoying are part of our job responsibilities, and we are professionals in each field and "play discipline." From the office team to assembly professionals, the entire Fixman team truly believes in the products and services we offer our customers.
Playgrounds and recreational areas are Fixman speciality. The product range also includes sports and workout equipment, park and urban furniture, safety surfacing and wide range of services.
Our value, mission, vision
Fixman mission is to create remarkable outdoor recreational spaces by using high quality materials and products manufactured by industry leaders. We are here to build playgrounds and outdoor sports areas that are sustainable, long lasting, actively used by citizens and bring added value to public spaces of our customers. We bring design, technology and fun into our landscaping projects. Our vision is to be leaders in the Baltics in developing innovative and unique projects and to contribute in making Baltic countries known for its family friendly urban spaces and parks. Our values are fast and productive communication, proffesionalism in everything we do, quality and timely execution of projects. We are experts in play!
Fixman company was founded in 2007 in Latvia and nowadays it has become one of the leading companies in the industry in Baltic countries, paying great attention to safety and quality issues. Fixman started its operations in Estonia in 2010 and in Lithuania in 2018. During this time, many large and small projects have been built, a lot of reliable customers are happily cooperating with us on a regular basis. The company has continued to grow and develop every year, expanding its service portfolio with landscape designing, play areas daily maintenance and inspection of sites.
Quality standards, Safety & Certificates
With more than 15 years of experience, we are one of the most experienced and competent companies in industry. All work is carried out in compliance with current safety standards, so that the equipment is installed in accordance with the manufacturer's instructions. Majority of our equipment is TUV certified. The most important standard in our daily work is the play equipment standard EN1176, but we also professionally manage and implement projects in accordance with the EN standards of sports equipment, Parkour and Fitness equipment.
Our team members by country
Our Estonian team members
Our Lithuanian team members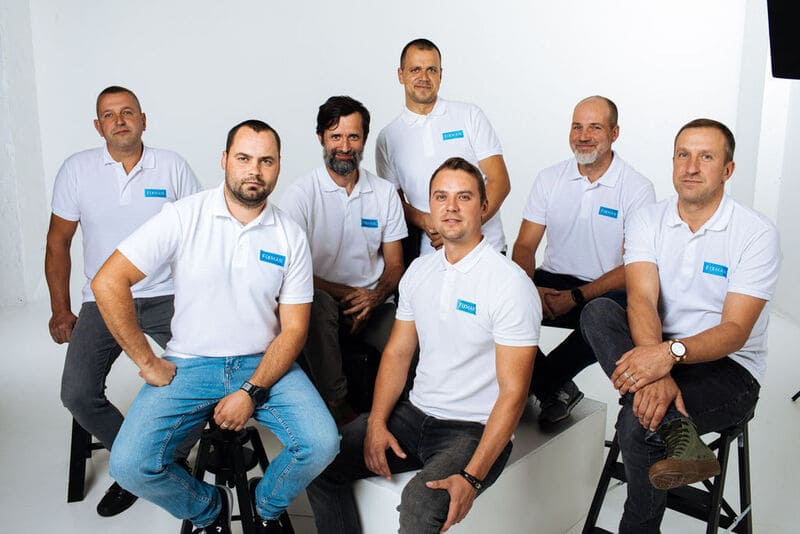 The play equipment packed on pallets does not provide enough satisfaction, so our assembly team will help to build the area and install a safety surface. We perform both the assembly of classic standard equipment and the production, assembly and construction of non-standard equipment. And also during the next life cycle, we will ensure that the equipment is always in good conditions and can be repaired for even longer usage.